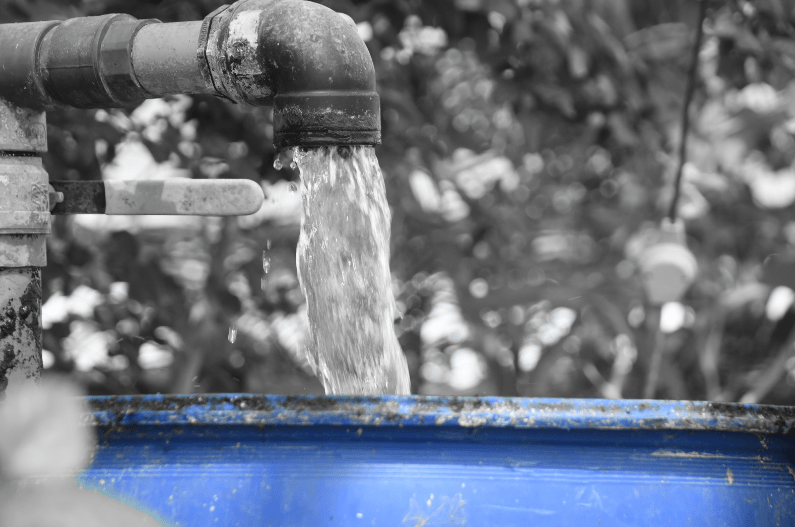 3 April 2023
What Should You Look Out For When Choosing The Right Water Recycling System?
There are several important factors to consider before investing in a water recycling or reclamation system for your commercial vehicle operating business. Depending on whether you need the system for a fleet of logistics/delivery vehicles, buses, or rolling stock, there are several different types of system available – each with their associated costs, maintenance requirements, capabilities, and environmental benefits.

In this article, we'll look at the main considerations when choosing a water recycling system – please feel free to contact us directly for clarification or to discuss your requirements with one of our experienced team.
What Does A Water Recycling System Cost?
Commercial water recycling systems are designed to conserve and reduce water used through vehicle wash bays and other systems, by treating and reusing wastewater, or 'greywater'.
How much the system costs depends on your usage requirements, including the size of your treatment plant and storage tanks, the level of filtration or sanitisation required, and the complexity of installation. Large scale and multiple site installations will cost proportionally more than a small, straightforward system attached to a single wash bay, for example.
In all cases, however, investing in grey water recycling systems can deliver significant long-term cost savings compared to continually drawing water from the mains. By increasing the percentage of water reclaimed from each wash cycle, you lower the cost of each subsequent washing requirement, improving energy efficiency and lowering your water costs.
A water reclamation and treatment system will also save you money on water processing and treatment, providing better water quality and saving you time and money on compliance.
Long-term savings and ROI aside, the capabilities of your water recycling options are limited by your budget and the capital you have available to invest upfront. Commercial solutions come with a wide range of price points, and we recommend discussing your outcomes with your vendor to determine what can be achieved within your budget. A good supplier, such as Britannia, will often be able to help you spread the cost of investment through finance options, and by customising your system to maximise your cost savings and water reclamation volume.
Water Recycling And Rainwater Harvesting
Many businesses can reduce the cost of water recycling still further by combining their reclamation solution with a rainwater harvesting system, in which rainwater is collected, filtered, and stored on site, and fed into your vehicle wash bays. This supplements the water reclaimed from your vehicle washes and further reduces your mains water requirements.
Operational Overheads And Management
Other factors to consider will include cleaning times, frequency of cleaning, and odour control, among other factors specific to the needs of your vehicles, your employees, or sites. You'll need to choose a system that aligns with the resources you have available to maintain it, without putting additional strain or unnecessary expenses onto your business.
Filtration And Hygiene Standards
All reclaimed greywater requires treatment and processing before it can be reused, but the extent to which this is necessary depends on your site requirements and the quality needed, as well as the contaminants present in your process water. For non-potable water, you'll need a filtration or reverse osmosis system that removes major bacterial and viral contaminants, as well as engine grease, oil etc, but you won't need to go to the same lengths as you would for water intended for feeding livestock or for human consumption.
Different systems come with varying filtration options, including media filtration and bag filtration – check with your vendor that the treatment system aligns with your required water quality.
Find Out More About Our Commercial Water Recycling Systems
At Britannia Wash Systems, we provide water recycling systems to commercial vehicle and plant operators across the UK, with a custom design and installation to help you reduce costs and improve efficiency. Please get in touch today to find out more.

Image Source: Canva