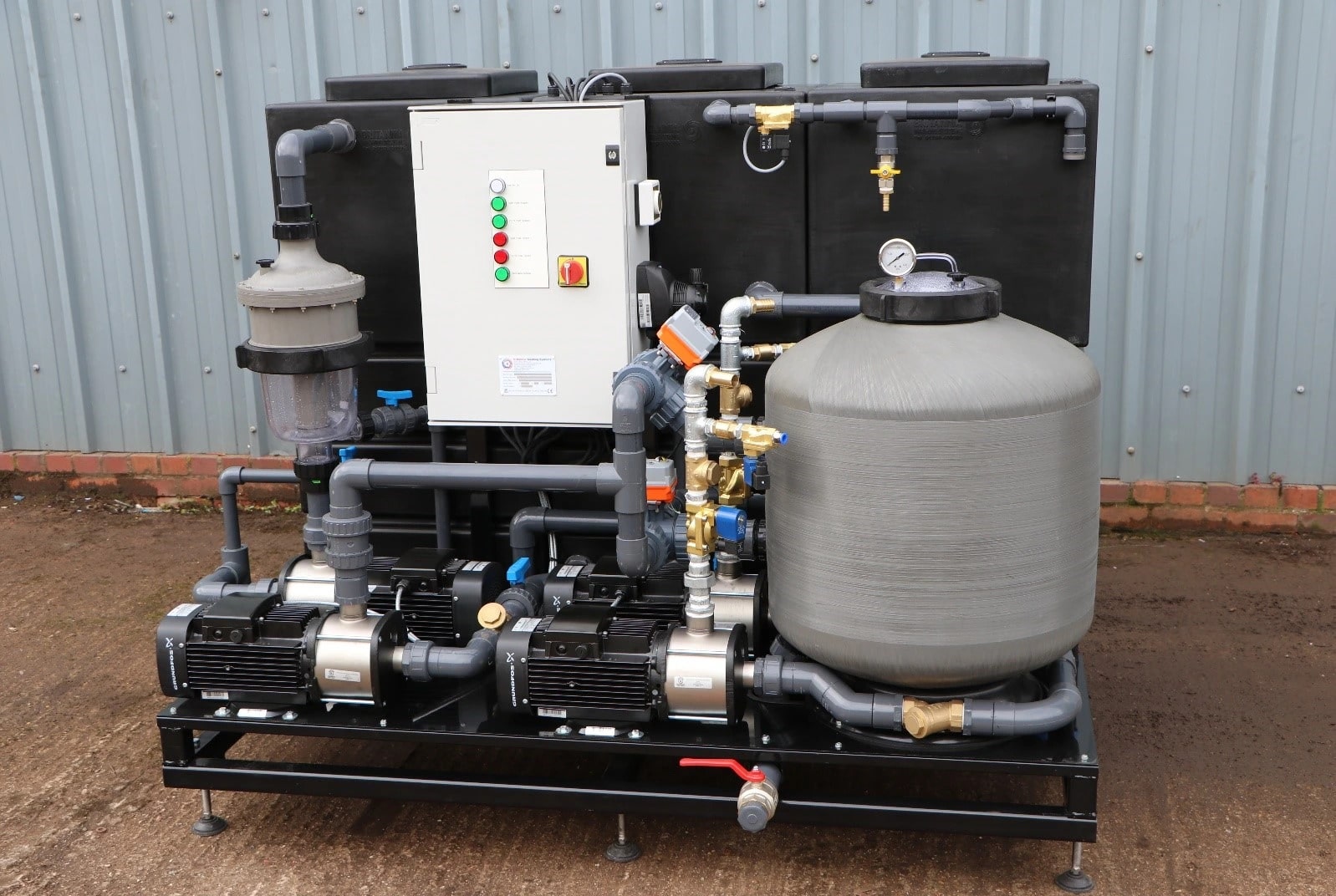 5 January 2023
Reclamation Can Help with Your Carbon Footprint
Reducing our carbon emissions to zero can only be achieved through concerted collective action. Relying on governments to enact change – particularly in those countries known to be responsible for the highest carbon emissions – is unlikely to yield a positive outcome, so every business and citizen in the UK must take decisive action to do their bit if Net Zero is to be achieved by, or before, 2050.

Wastewater Treatment And The Carbon Footprint
Carbon emissions are commonly associated with the use of fossil fuels, power energy networks or transportation, but studies have also demonstrated that both water usage and wastewater treatment are significant factors in a utility's carbon footprint.
In the UK, the water industry contributes 1 per cent of the country's greenhouse gas emissions through energy-intensive water extraction and treatment processes.
In 2021, English and Welsh water companies lost 1tn litres of water through leaks, which increases carbon emissions unnecessarily.
Wastewater treatment processes emit methane and nitrous oxide. Methane is more potent at warming than carbon dioxide while nitrous oxide is associated with ozone depletion.
Businesses must accelerate action to ensure industrial processes are carbon neutral. Wash system companies, such as Britannia Wash Systems, are taking control by implementing sustainable water management systems to improve the efficiency of water usage and its disposal.
How Can The Carbon Footprint Be Reduced Through Water Reclamation?
Our water reclamation system is designed to meet the needs of commercial vehicle fleet operators who are seeking effective ways to reduce their impact on the environment and save money.
With a design that is tailored to the needs of each customer, the RC200 Water Reclaim System filters process water between each use, removing contamination, debris, oils, detergents, and organic substances that are considered harmful so that fresh water is available to wash the next vehicle.
The mounted analogue clock enables you to control water use and the backwash system to minimise water consumption, thereby reducing your business's carbon footprint.
By installing a vehicle wash water recycling system, your business will benefit from lower costs and higher efficiency:
Increase how much water is reclaimed from each wash cycle.
Reduce your water bills.
Decrease the cost-per-wash for each vehicle.
Save money on wastewater treatment.
Promote your business's commitment to sustainability.
Contact Britannia Wash Systems For More Information
To find out more about our water reclamation system, please contact us at 01789 400096 or send us a message and one of our team will be pleased to help you.