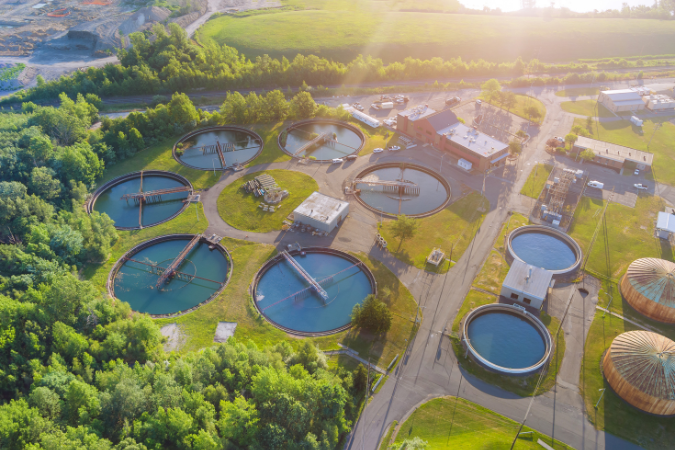 17 May 2023
Everything You Need To Know About ACOP L8 And Legionella Control
For facilities managers in the commercial and public sectors, understanding and adhering to the HSE Approved Code of Practice L8 (ACOP L8) is the key to effective Legionella control and compliance. This authoritative document, first published in 2013 and now on its fourth edition, outlines the required control measures and prevention strategies for managing the risk of Legionella and Legionnaires' Disease in workplaces, rental properties, and public premises in the UK.

Why Is ACOP L8 Important?
ACOP L8 is a comprehensive guidance document that establishes a detailed framework for the control and management of Legionella bacteria within water systems. The primary objective of the document is to help facilities managers mitigate the risk of Legionnaires' Disease, which is a severe form of bacterial pneumonia precipitated by the inhalation of water droplets contaminated with the Legionella bacterium.
The complexity of water systems in various facilities, including evaporative condensers, commercial vehicle wash bays, cooling towers, leisure centre shower facilities and Jacuzzis – among others – can create environments conducive to the proliferation of Legionella, making the implementation of the ACOP L8 guidelines an indispensable part of any public health and safety strategy.
Legionella Risk Assessment
Undertaking a thorough Legionella risk assessment is not merely advisable; it is obligatory under the HSE guidelines. Regular assessments are imperative to identify potential risk factors and ensure unwavering compliance with the ACOP L8 best practices. Risk assessments should encapsulate all facets of your premises' water system, extending from supply and storage to distribution networks. Every Legionella risk assessment should be conducted by suitably qualified individuals and should exhaustively pinpoint all probable areas of risk, appraise the efficacy of existing control measures, and suggest improvements as necessary.
A Multifaceted Approach To Control Measures
Legionella control measures denote the actions implemented by an organisation to manage the identified risks. A multifaceted risk management strategy may include monitoring, cleaning regimes, sanitisation strategies, environmental management, and the instigation of wide-ranging water safety and treatment practices. Regular ongoing monitoring, in particular, is integral for ensuring the continued effectiveness of any control measures. When combined with rigorous cleaning and disinfection procedures, the risk of Legionella bacteria gaining a foothold within a premises' water system is much diminished. Bacterial proliferation can also be inhibited by maintaining the appropriate temperatures within your water systems.
The Responsibility Of The Designated Person
It is advisable for all facilities managers or property owners to appoint a designated responsible person, with the requisite knowledge and authority to oversee the implementation of Legionella control measures. This individual (or third-party business) should possess adequate competence, authority, and familiarity with the installation to guarantee the effectiveness of all risk management strategies.
Record Keeping And Training – The Two Pillars Of Compliance
Record keeping, though often underestimated in importance, plays a central role in Legionella control and compliance. Organisations should maintain meticulous records of all risk assessments, control strategies, and checks executed. This is a non-negotiable requirement of ACOP-L8 and serves as tangible proof of compliance with the HSE guidelines, as well as often proving invaluable during inspections or in the unfortunate event of a Legionella outbreak.
Staff training is the second vital pillar of Legionella management. All employees should receive pertinent training so that they comprehend the risks associated with Legionella in their field of competence, and are aware of their contribution to reducing and managing these risks.
Find Out More
For more information about Legionella compliance and the control of Legionella on your premises, please download our new free guide by clicking here or contact us today.

Image Source: Canva